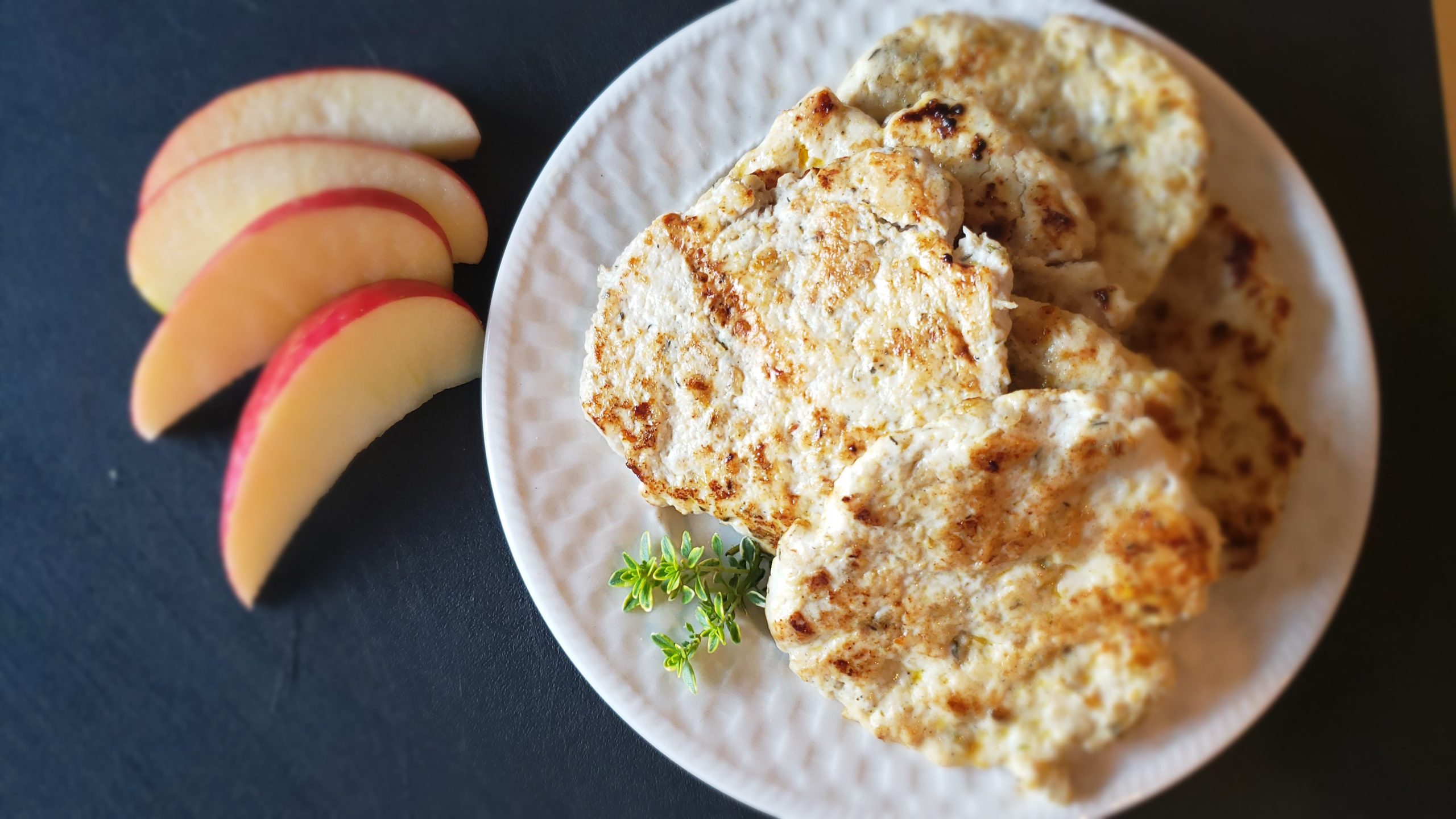 Lean Chicken Breakfast Sausage
If you love breakfast sausage, but the thought of making it yourself sounds like a daunting and time-consuming endeavor, you've come to the right place! This lean chicken sausage recipe is easy and delicious—and will have Jimmy Dean himself knocking on your door for the recipe.
I started making this sausage when I was in my 20's – back when I started really trying to lose weight. Now I can't promise you that this chicken sausage is the answer to weight loss, but I can promise it is lean, easy, and delicious! The original recipe is from a cookbook called Lean and Lovin' It and called for ground pork tenderloin. When I made it, I actually used a manual meat grinder to grind the pork tenderloin because I'm pretty sure that grinding that beautiful cut of meat, to most would be sacrilege – or at least that's what I thought because I could never find ground pork tenderloin in the store. Over the years I've adapted the recipe several times and my favorite has become this chicken sausage. I use 98% lean ground chicken for this recipe because, well it's already ground AND it's fewer calories, fat, and smart points (if like me you're on MyWW). On the rare occasion that I'm feeling industrious, (or more likely if I can't find lean ground chicken) I have ground boneless skinless chicken breast using my KitchenAid™ meat grinder attachment. In any case, you can use whatever lean ground meat you happen to have on hand.
For this recipe you'll need:
Lean ground chicken, turkey, or pork tenderloin
Quick Rolled Oats or Rolled Oats
Unsweetened Applesauce
Dried Ground Sage
Dried Thyme
Fennel Seeds
Garlic Powder
Salt and Pepper
Red Pepper flakes
Kitchen Scale
Start by getting a small bowl of water and putting it beside your workspace – trust me, it will get a little sticky and you'll need it. Then, in a bowl add the rolled oats, your spices, and the applesauce and mix well. Then crumble the chicken over the top of the spice mixture; remember that water bowl from earlier, now use it to wet your hands and then mix the meat and spices together. (You could also use cooking spray on your hands for this step, but I have found that that sometimes just adds an extra layer of mess to the process.) Be careful not to over-handle the mixture, it will result in an odd texture. For this, you will have to use your best judgment, handle the mixture just long enough to get all of those flavors evenly distributed.  Personally, I think the best way to achieve even spice distribution in any meat mixture is by using my hands to mix it, but I know not everyone feels that way, so you can use a spatula if you prefer. After you are done mixing, cover the chicken mixture and give it about an hour to chill in the refrigerator.
Now it's time to make your sausage patties, prepare a baking sheet by lining it with foil or parchment paper and spraying it with cooking spray, oh, and grab that bowl of water because this part will be sticky! Wet your hands and divide the chicken mixture into eight 2-oz balls (weigh them using a kitchen scale if you want) and then shape into patties and place them on the baking sheet. Again, I will add that you should try not to over handle the mixture when you are forming the sausage patties.
Once you have gotten to this point, you have a decision to make; you can place them in the freezer until they are firm and then bag them as single servings or can pan fry them and refrigerate or freeze them for later use. One more thing, you also have the option to freeze this as bulk sausage, which is always a good idea for breakfast gravy, spaghetti sauce, or any recipe calling for sausage that you want to lighten up, in that case after mixing the sausage, you can skip the refrigerator step and just wrap it up and go right to the freezer with it. Please note that if the meat you used was already frozen, you must cook it before refreezing. If you choose to cook the meat it will keep up to seven days in the refrigerator or six months in your freezer. I promise, no matter how you decide to use this chicken sausage, you will be coming back for more!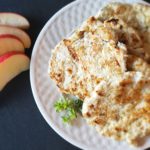 Print Recipe
Lean Chicken Breakfast Sausage
Ingredients
1

lb

lean ground chicken

¼

cup

quick rolled oats

½

tsp

ground sage

½

tsp

dried thyme

1

tsp

fennel seeds

crushed

½

tsp

garlic powder

¾

tsp

*Farm Dust Seasoning

or your favorite seasoning salt

½

tsp

pepper

¼

tsp

red pepper flakes

optional

¼

cup

unsweetened applesauce
Instructions
Use a mortar and pestle to coarsely crush the fennel seeds, then add all ingredients, except chicken to a medium bowl. Stir to combine.

Add chicken and mix well without over handling. Cover and let rest in refrigerator for at least one hour.

Cover the bottom of a baking pan with a piece of foil and spray with cooking spray. Then shape the chicken into 2 oz patties and place on the baking pan. The mixture will be sticky and hard to work with. Use water or cooking spray on your hands to help with this.

Spray a large skillet with cooking spray, and fry over medium heat for 2 or 3 minutes on each side until the chicken is cooked through.

If you are freezing before cooking, skip step four and place the tray in the freezer until patties are firm, then bag and freeze for up to six months. *(See recipe notes)
Notes
You can use lean ground turkey or ground pork tenderloin in place of chicken. The nutritional information will vary.
*If using meat that was already frozen, you must cook the patties prior to refreezing.
Nutrition
Serving:
2
oz patty
|
Calories:
92
kcal
|
Carbohydrates:
2
g
|
Protein:
10
g
|
Fat:
5
g
|
Saturated Fat:
1
g
|
Cholesterol:
49
mg
|
Sodium:
181
mg
|
Potassium:
305
mg
|
Fiber:
1
g
|
Sugar:
1
g
|
Vitamin A:
19
IU
|
Calcium:
3
mg
|
Iron:
1
mg