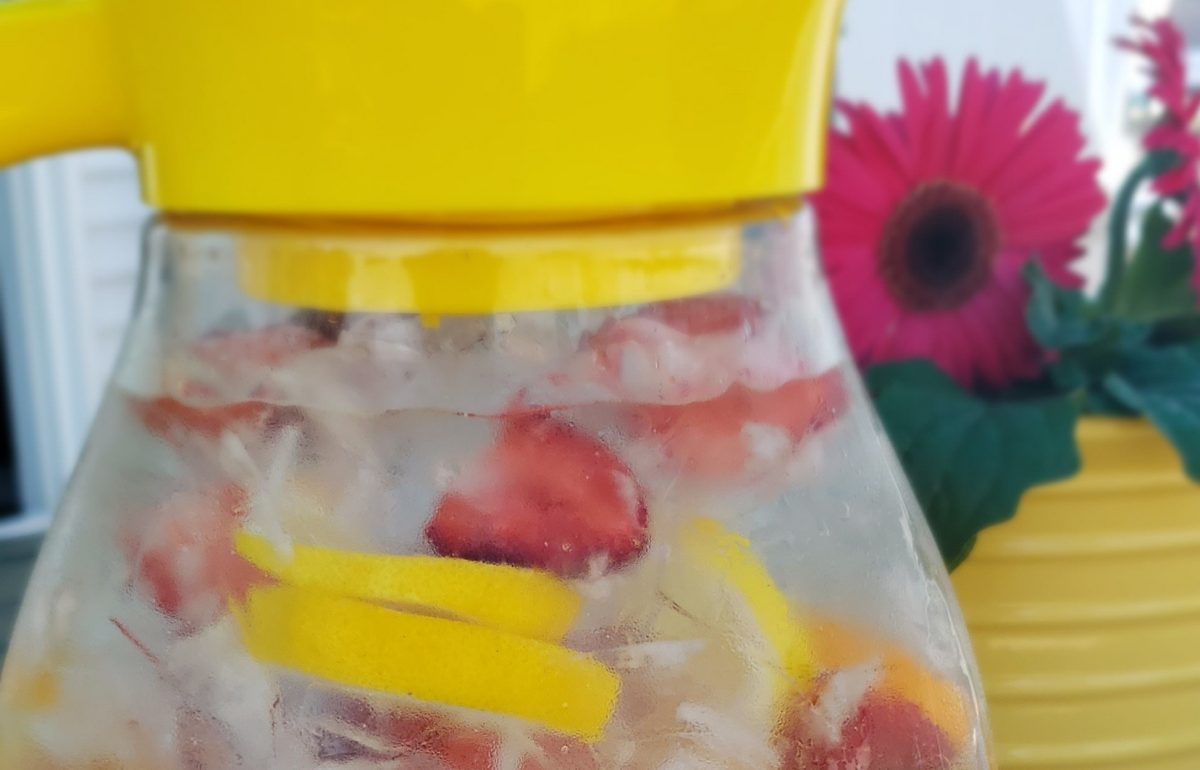 It's Summer, Stay Hydrated!
"Once during Prohibition, I was forced to live for days on nothing but food and water."
– C. Fields
Water is the spice of life. No? I know, variety is the spice of life and water is boring – but hydration is essential. I'm not going to bore you with a long-winded lecture on how water aids in digestion or how it regulates your body temperature and boosts skin health and beauty, I mean really, who wants to look all shriveled and dry? I'm not even going to ramble on about how it can help boost your performance during exercise, or how it delivers oxygen throughout your body and helps maintain your blood pressure. And I'm definitely not going to mention that the more water you drink, the less you retain. What I am going to do is give you some ideas to make getting hydrated a little less boring, especially for those of you who are not fans of drinking more water.
I like water, yep, I'm one of those weird people who actually prefer water to any other beverage. But that doesn't mean it doesn't get boring. I'm not a fan of sweetened flavored water, but I love water that is infused with different flavors. I started buying Hint Water, there are other brands, but Hint is my favorite – I'm not an affiliate or a sponsor, just a fan of their product. That said, it is pricey, especially when you drink water like it's your job. So I started looking for new ways to "spice" up my water and stay hydrated that doesn't break the bank.
There's no shortage of information out there on how to stay hydrated; all the same, I'm going to share a few of the not so novel, but tasty ways I stay hydrated:
Infuse your water with fresh fruit. If you have ever been to a spa – or the lobby of a Marriot, you know what I'm talking about. Give yourself the VIP treatment by slicing up your favorite fruits and adding them to a pitcher of ice water. Refill it throughout the day. Headed to work? No problem put the fruit in your water bottle and take it with you. At the end of the day, I dump any leftover water and save the fruit for a morning smoothie.
Try sparkling water. There is a plethora of brands and flavors to choose from. My favorite brands include Bubly, Hint, and La Croix. If you add a splash of Skinny Syrup, it's just like drinking soda. Ok it's not, but it will definitely spice up your otherwise boring can of hydration.
Freeze your fruit. Frozen grapes, berries, mangos, watermelon, and pineapple make great snacks, like popsicles when we were kids – and they are hydrating! Frozen fruit also makes great smoothies of course. Try some frozen pineapple, a splash of almond milk or lite coconut milk – Dole Whip anyone?
Got lemons (or limes)? Make lemonade, you don't need tons of sugar, just a little bit of your favorite sugar substitute, water, lemon (or lime) juice and your favorite fresh fruit blended together, and you have a delicious, hydrating treat. Recently, my daughter got me hooked on Strawberry Limeade; the possibilities are endless!
  I hope these ideas inspire you to level-up your hydration efforts and help you become a lean, mean, hydrated machine. Happy hydrating.